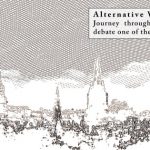 8 Breaths  Air quality is a nebulous, hard to grasp concept, and leaves many of us disempowered – what simple actions can we do to improve the air we breathe?  Katherine McGavin and Mariana Galan Tanes, have come up with an imaginative, entertaining and thought-provoking way to get us more engaged. July 2017 16′ 34″ 7.8MB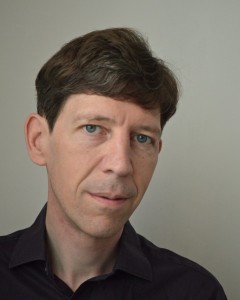 Bill Aicthison Performing artist Bill Aitchison, while on a residency in Dubrovnik, started studying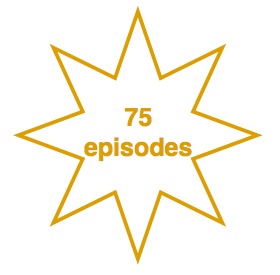 the myriad of guided walking tours offered to the throngs of tourists attracted to its historic centre.  His interest has turned in to a performance he calls the "Tour of all tours" in which he reviews guided walking tours offered by others. This interview was published in January 2015 25′ 51″ 12.1MB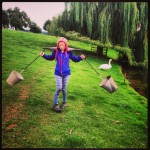 Jess Allen Jess Allen is a dancer and walking artist from Aberystwyth researching walking in rural landscapes as an eco-activist dance practice. This interview was published in August 2014. 27′.38″ 13MB
Jess Allen  [5 year walking forecast – December 2013] 5'04" 2.4MB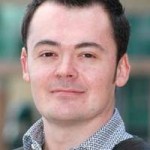 Tony Armstrong  Tony Armstrong of Living Streets, Britain's leading campaigners on behalf of the pedestrian talks about how they are lobbying the government for better streets. This interview was recorded in December 2008. 19'24" 9.1 MB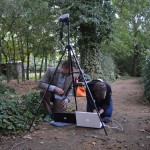 Bram Thomas Arnold Bram Thomas Arnold and Eleanor Wynne Davis talk to Andrew Stuck about their collaboration at the Sideways Walking and Art Festival in Belgium in 2012. Recorded in 2012. 20'30" 9.6MB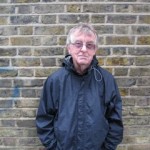 Len Banister  Len Banister, a founder member and now chair of the Greater London Ramblers' Forum, and a prolific walk route deviser and author, accompanies Andrew Stuck on a walk through Walthamstow. Recorded October, 2010 Published November 2011 20'08" 9.5 MB
Len Banister's forecast [5 year walking forecast – September 2013] 3'50" 1.8MB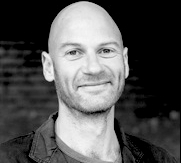 Matthew Beaumont Matthew Beaumont, a scholar and Professor in English Literature at University College London and author of the bestselling book called "Nightwalking, a Nocturnal History of London".  22'17"  10.4MB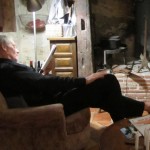 Terence Bendixson is the President of Living Streets, formerly the UK's Pedestrian's Association. He is a Senior Visiting Research Fellow at the University of Southampton in the Faculty of Engineering and the Environment, in 1974 he wrote a prescient book entitled "Instead of cars". 3'23" 1.6MB [5 year walking forecast – November 2013]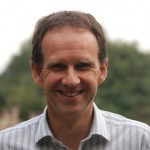 Dr William Bird  Dr William Bird, the creator of health walks, joins Andrew Stuck on a walk around St James' Park London on a bright January day. In this interview William tells us about how he prescribing health walks to his patients in a diabetic clinic has evolved into a national campaign to get us all outdoors. 22'5″10.4MB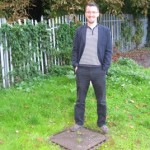 Tom Bolton Tom Bolton is seeking out on foot the routes of eight hidden rivers in London, compiling a treasure trove of little known facts, which he is bringing together in a book, part guide part journal that will be published in May 2011. Andrew Stuck accompanies him along part of the route of the River Effra, from Crystal Place to Norwood, in south London – we only encounter the sound of the river as it flows beneath a manhole cover in Norwood New Town. 19′ 50″ 9.3MB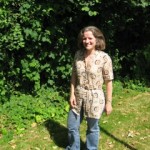 Jenny Budd  Jenny Budd is the Health Walks Coordinator in Lewisham, in south east London. She talks about how her work encourages hundreds of people to get walking for their better health, and how she thinks she has one of the best jobs in the world. The interview was recorded in June 2008. 15′ 45″ 7.4MB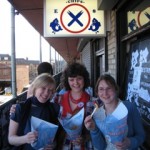 Gail Burton  Walk Walk Walk: an archaeology of the familiar and the forgotten – is a live art project of Gail Burton, Serena Korda and Clare Qualmann 17′ 32″ 8.3MB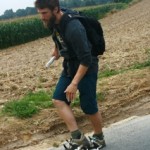 Reg Carremans Reg Carremans was the only Belgian artist to complete the 375km Sideways 2012 Walking and Art Festival route across Flanders. He wore canvas on the soles of specially adapted walking boots to gather multiple impressions for a series of 'landscape paintings' displayed en route. Interviewed on the Festival route in August 2012 16'10" 7.6MB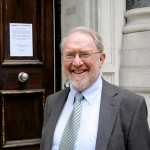 Bill Chandler  Bill Chandler from Melbourne, is founder and convenor of the Australian Urban Design Forum. He talks about the evolution of walking professionals in Australia and how design of the urban environment and the marketing of ideas to promote walkable communities are of intrinsic value. The interview was recorded In August 2008 in London. 18′ 53″ 8.9 MB
Bill Chandler's 5 year walking forecast [5 year walking forecast – December 2013] 5'57″ 2.8MB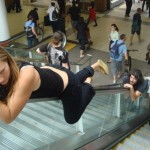 Lottie Child, Lottie Child is a participatory performance artist who has devised "Street Training", in which adults and young people learn how to be more playful in our streets. Through Street Training participants, young and old, learn how to let go of the social mores, testing the confines of what is considered normal behaviour in our cities and streets.  Lottie has helped the Metropolitan Police, amongst others, to have a better understanding of young people's desire to play. 20′ 29″ 9.6MB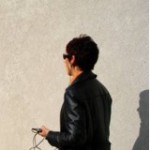 Viv Corringham  Viv Corringham a British vocalist and sound artist, currently based in Minnesota, USA. Her work includes music performances, audio installations and soundwalks. 22'52" 10.7MB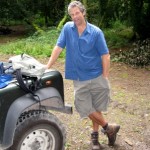 Nick Cowen Nick Cowen, a Senior Rights of Way officer on a walk to inspect a bridleway in south Wiltshire that has been recently cleared by a contractor. Nick is an accomplished photographer and musician and has recently turned his hand to writing about his work as seen through the eyes of an early nineteenth century pedestrian tourist. The interview was recorded in September 2009. 19′ 40″ 9.2MB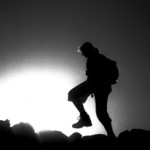 Linda Cracknell Linda Cracknell is an author who is about to have published "Doubling Back–Ten paths trodden in memory" a moving memoir where she retraces ten walks undertaken by others, from the Highlands of Scotland to the Swiss Alps and Kenya. 13.8MB 29'38"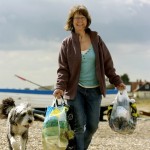 Fran Crowe Fran Crowe has been collecting 46,000 pieces of plastic that have been washed up on the beach near Thorpeness in Suffolk – she goes out for walks each day to collect the detritus of our modern world. Andrew Stuck from Rethinking Cities joins her on a walk along the shingle beach as she goes prospecting. Recorded August 2010. 20'02" 9.4MB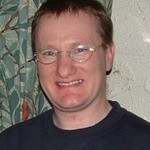 John Davies John Davies a Church of England vicar in Norris Green, Liverpool talks about his walk beside the M62 from east to west which he undertook in 2007. Recorded over the Internet in February 2009 and published in February 2010. 21'30" 10.1 MB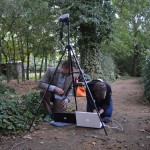 Eleanor Wynne Davis Bram Thomas Arnold and Eleanor Wynne Davis talk to Andrew Stuck about their collaboration at the Sideways Walking and Art Festival in Belgium in 2012. Recorded in August 2012. 20'30" 9.6MB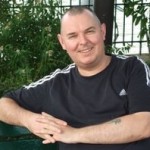 Des de Moor  Des de Moor on his walk to work at The Ramblers, where Des is Senior Everyday Walking officer. It was recorded early in the morning on a bright day in December 2008. 23'42" 11.1MB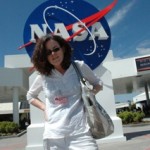 Anne Devine  Anne Devine, a Catskills based artist, part social activist, part expeditionary, talks about how she incorporates walking in her art practice. Join her as she talks about some wild adventures from crossing her local streets to the shores of Cape Canaveral and to high altitudes in the Sierras. 19'02" 8.9MB
Anne Devin'e 5 year walking forecast [5 year walking forecast – November 2013] 6'10″ 2.9MB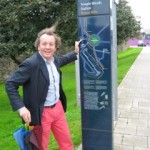 George Ferguson CBE George Ferguson CBE, an architect in the Bristol practice of Ferguson MannArchitects and Richard Holden, a planner with Bristol City Council join Andrew Stuck for a walk along the Brunel Mile in Bristol. Recorded on a blustery September day in 2008. This interview was recorded before George served as Mayor of Bristol. 19'05" 8.9 MB
Jacquetta Fewster is the Walking for Health Project Manager for MacMillan Cancer Support. Walking for Health is England's largest network of Health Walk schemes providing opportunities for all kinds of people to become and stay active, including those affected by cancer and longterm health conditions. [5 year walking forecast – November 2013] 3'38" 1.7MB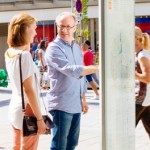 Martin Foessleitner Martin Foessleitner is an Information Designer living in Vienna. Martin discusses how he came to design the city's way marking system and how when providing information to those on foot, less is more. 26'45" 12.5MB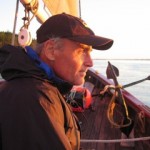 Hamish Fulton  Hamish Fulton studied St Martin's College of Art in the mid 1960s, and has been categorised as a conceptual artist, a land artist, a sculptor and a photographer, but he sees himself as a Walking Artist. 13′ 51″ 6.5 MB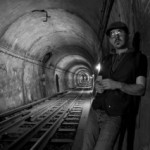 Bradley Garrett Bradley Garrett describes himself as a 'professional trespasser' who has been exploring many hidden places and spaces 'where we are not supposed to be'. 10.9 MB 23'14"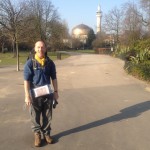 Tim Hagyard Tim Hagyard a planner and urban designer, took a career break in 2013, to devise and walk a 1500 mile route through Britain, that he called "Walking Sacred Britain". 20'44" 9.7MB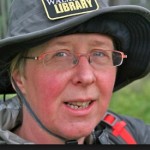 Deirdre Heddon Deirdre Heddon  teaches theatre studies at the University of Glasgow, and who has a particular research interest in making the work of women walking artists more visible. The interview was recorded en route during a break in 'The Walking Library', a performance piece conceived by Dee and Misha Myers for the Sideways 2012 Walking and Art Festival. Recorded in August 2012. 18'54" 8.9MB
Deirdre Heddon's 5 year walking forecast [5 year walking forecast – November 2013] 4'32″ 2.1MB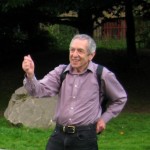 Dr Mayer Hillman Senior Fellow Emeritus at the Policy Studies Institute, University of Westminster has tirelessly revealed inconsistencies in government policy  on mobility, social justice and climate change adaptation at the local, national and international level. [5 year walking forecast – October 2013] 4.1MB 8'47″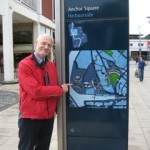 Richard Holden Richard Holden, a planner with Bristol City Council and George Ferguson CBE, an architect in the Bristol practice of Ferguson MannArchitects (and now Mayor of Bristol), join Andrew Stuck for a walk along the Brunel Mile in Bristol. Recorded on a blustery September day in 2008. 19'05" 8.9 MB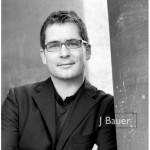 Leo Hollis Leo Hollis, author and historian, leads Andrew Stuck on a walk through the City of London, discussing how walking has revealed the history of this fascinating city. The interview was recorded in the summer of 2010 and published in September 2011. 20'45" 9.7MB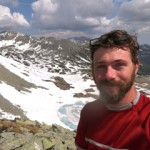 Nick Hunt Nick Hunt followed in Patrick Leigh Fermor's footsteps, walking from the Hook of Holland to Istanbul, recounting his seven month journey in a book entitled 'Walking the Woods and the Water'. 29'27″14.5MB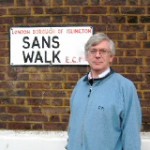 Robert Huxford  Robert Huxford is Director of Britain's Urban Design Group based in Clerkenwell, London. In this interview, recorded on a wet weekday morning while walking around Clerkenwell, with an almost constant background noise from motor traffic, Robert shares with us his enthusiasms for travel by foot.  14'43" 6.9 MB
Tim Ingram-Smith Scotsman Tim Ingram-Smith, realising his lack of knowledge of London, although having lived there for many years, has devised the London Spiral walk, a 300 mile sojourn from Kings Cross to Gravesend that he is completing in monthly sections – why not join him? 19'18" 18.9MB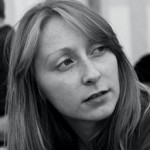 Laura Jennings Laura Jennings, a singer and performer talks about how she has incorporated walking into her practice through the development of audio walks, in which she creates characters that prompt interaction from participants with the environment through which they walk. 20'11" 9.5MB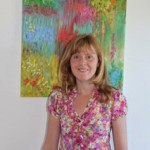 Heather Johnston Heather Johnston is a Development Consultant and Business Coach who works with clients, both individuals and organisations, to strengthen their mental capital and wellbeing.  She is increasingly using walking and art in her coaching work, as she believes the arts and creativity help to develop meaningfulness within people's lives. [5 year walking forecast – December 2013] 5′.03″ 2.4MB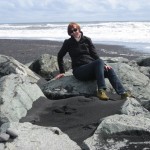 Jacky Kennedy  Jacky Kennedy is a walking activist from Toronto, who has a passion for walking and in helping others to make their communities more walkable. She works for Green Communities Canada, as their Director of Walking Programmes that includes their Active and Safe Routes to School initiative. She was one of the founders of International Walk to School and Canada Walks, and is a member of the conference strategy group of Walk21. The interview took place beside the Serpentine in Hyde Park, London in May 2008.27'32" 12.9 MB
Jacky Kennedy's 5 year walking forecast [5 year walking forecast – October 2013] 2.6MB 5′ 28″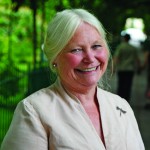 Julia Killingback Julia Killingback an author, illustrator and product designer is the creator of four Explore Walks Guides to Bristol and Clifton.  The route she had to follow to achieve this result was far from straight or smooth. 24′ 22″ 11.4MB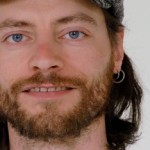 Martin Kohler  Martin Kohler, a professor in urban planning at Hafen City University in Hamburg talks about the Harbour Safari – part guided walk, part exploration of a lost quarter of the city, part art intervention. This interview was recorded over the Internet in December 2008. 17'45" 8.4MB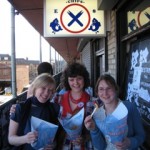 Serena Korda  Walk Walk Walk: an archaeology of the familiar and the forgotten – is a live art project of Gail Burton, Serena Korda and Clare Qualmann 17′ 32″ 8.3MB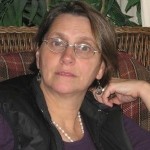 Bernadette Kowey Canadian walking activist, Bernadette Kowey, Regional Director of the British Columbian Way to Go project. The interview was recorded on two walks beside the sea in Vancouver in October 2007. 21'12″ 9.9MB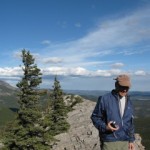 Ernie Kroeger  Ernie Kroeger devised and led the Walking and Art  residency held at the Banff Centre of Arts in the Canadian Rockies that took place in September and October 2007. One year on, in this interview, we hear Ernie's reflections on the residency and how it has influenced his own art practice. 15′ 58″ 7.5MB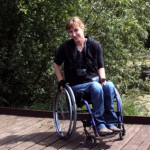 Rowena Macaulay Co-founder of Walk Colchester, Rowena Macaulay is a chair user, passionate 'walker' and community champion. Although becoming paralysed some 15 years ago, her enthusiasm for getting out and about, and encouraging others to do the same, has not been dampened. 33'54″ 15.9MB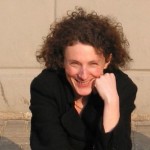 Christine Mackey undertook an intriguing assignment for the Sideways Walking and Art Festival in Belgium in August 2012.  She carried a portable laboratory come studio to undertake a study of invasive plants through semi-rural semi-suburban Flanders. 16′ 06″ 7.5 MB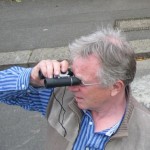 Henry Mellor Henry Mellor is a former social worker and now a Makaton tutor, helping parents and carers to improve the communication skills of children with learning disabilities.Henry's forecast is that if people could be rewarded tax credits for reducing their carbon footprint, then many of us would walk more. 3'55" 1.8MB  [5 year walking forecast – December 2013]
Blake Morris It is difficult to resist the infectiousness of Blake Morris's enthusiasm for walking and walking art.  Originally from California, via Seattle, New York and now based in London, Blake is co-founder of Walk Exchange, an intriguing 'think tank' on foot in New York City. 22'57" 10.8MB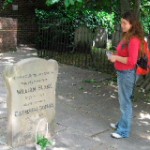 Sorrel Muggridge  Sorrel Muggridge, a Norfolk based artist talks about her work, that links walking to the social and physical geography of people's everyday lives. We learn of the circumstances that brought about a fruitful collaboration with Laura Nanni, a Toronto based artist. The interview was recorded in Bunhill Row cemetery in the City of London in June 2008. 24′ 54″ 11.7 MB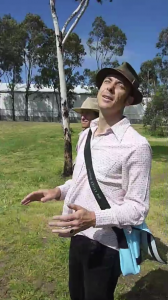 Bruce Mowson Bruce Mowson is a sound artist living in Coburg, Melbourne. He has put years of studio recording experience behind him in making a piece called "Adventures in Sightlessness".Recorded over the Internet in October 2016. 23'26" 11MB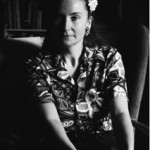 Katrina Naomi Katrina Naomi, a poet and ardent walker, who lives in south London but yearns for wilder places in which to walk. She was the first Writer in Residence at the Bronte Parsonage Museum in Haworth, West Yorkshire. Recorded in September 2011 on a walk across Streatham Common. 16'32" 7.8MB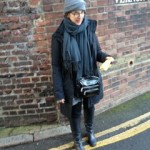 Idit Elia Nathan Idit Elia Nathan was brought up in Israel in the 1960s, her memories of playing in the streets of Jerusalem either side of the Six Day War have frequently influenced her thinking and actions, on how she, her children and all of us can and might 'play the city'. 22'20" 10.5MB
Idit Nathan and Helen Stratford Idit Nathan & Helen Stratford are two visual and live artists, developing work about the urban spaces around us and how different audiences react to them in playful and performative ways. They believe that playful walking is a means by which citizens can reclaim their cities from the onslaught of modern profit=driven developments. [5 year walking forecast – December 2013] 7'44" 3.6MB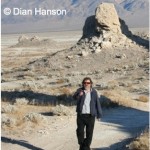 Geoff Nicholson Geoff Nicholson talks to Andrew Stuck about how he came to writing about the Lost Art of Walking – listen to this intriguing interview in which Geoff talks about some of the eccentrics from the world of walking. The interview was recorded over the Internet in March 2010 and is published to coincide with the UK publication of the Lost Art of Walking. 19'04" 8.9MB
Geoff Nicholson's 5 year walking forecast [5 year walking forecast – October 2013] 5′ 21″ 2.5MB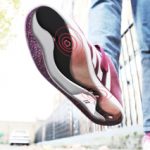 Lise Pape Danish-born innovation design engineer and med-tech entrepreneur, Lise Pape, with her Path-Finder and Path-Feel shoe accessories, is developing products that will help Parkinson's sufferers, those with diabetes, and other sensory neuropathy conditions, to improve their mobility and lives.  22'19" 10.5MB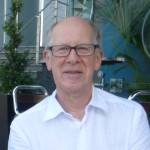 Tim Pharoah What do we mean by walkability? What makes a neighbourhood walkable and why does it matter?  These are questions put to Tim Pharoah, a transport researcher who has been championing mobility on foot for more than 40 years. 13.5MB 28'33"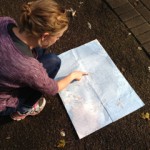 Lisa Pook Lisa Pook is a fun-loving outdoorsy woman, just an ordinary person (so she says), but she has chosen an adventure that one can't help thinking is a bit bonkers – not least because it is hard to grasp where she is planning to go, or how she will know when she actually gets there. 22'34" 10.6MB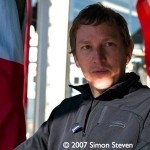 Simon Pope  Simon Pope, walking artist and author of London Walking. The interview took place in November 2007.  22′ 40″ 10.6MB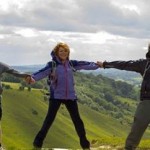 Ali Pretty Ali Pretty, carnival designer and large silk artist turned long distance walker – join her on a walk around the eight White Horses in Wiltshire in August 2013. 20′ 47′ 9.7MB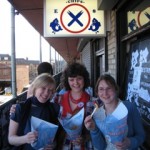 Clare Qualmann  Walk Walk Walk: an archaeology of the familiar and the forgotten – is a live art project of Gail Burton, Serena Korda and Clare Qualmann 17′ 32″ 8.3MB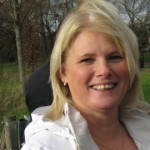 Veronica Reynolds Veronica Reynolds, from Walk England, takes her local walking route accompanied by Beans & Sparky her two Jack Russell terriers.  Recorded in August 2009. 23'23" 11MB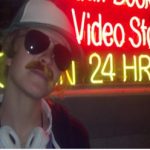 Australian, Julian Rickert Julian Rickert is a founder member of internationally acclaimed theatre group 'one step at a time like this'. Taking to the streets they create performances for audiences of one at a time, in which you as the audience member engage both imaginatively and directly with the city and passers-by. 24'20" 11.4MB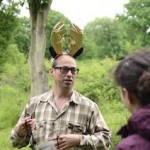 Tim Ridley Tim Ridley who led a series of group walks across Epsom and Ashtead Commons called Art Walks 2013. [5 year walking forecast – December 2013]  4'14" 2.0MB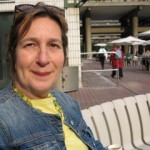 Alexandra Rook  Alexandra Rook, Project Director of Walk London, overseeing 350 miles of strategic walking routes in and around the capital. 18′ 30″ 8.7 MB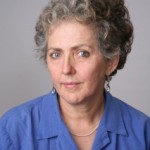 Jody Rosenblatt Naderi Professor Jody Rosenblatt Naderi, Chair of the Landscape Architecture Department, at Ball State University, in Indiana in the USA. The interview begins with Jody talking about her research into street trees and their effect on driver and pedestrian behaviour.  We discuss how cities can be judged on how civilised they are by the quality of the walking environment they offer and ends with a discussion of Jody's research into the Philosopher's walk.  35'02" 16.4MB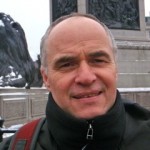 Ben Rossiter Ben Rossiter, Executive Officer of Victoria Walks, an Australian walking promotion body based in the state of Victoria, accompanies Andrew Stuck from Rethinking Cities on a walk from London's Covent Garden across the Thames. 20′ 30″ 9.6MB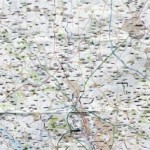 Jenny Savage Jenny Savage is intent on getting lost. She creates ambient soundscape audio walks punctuated with instructions on various routes to follow, none necessarily the right route.  23'38" 11.1MB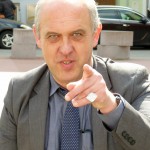 Dieter Schwab Dieter Schwab formed the Austrian Pedestrian Organisation a little over 8 years ago, to rally supporters in every echelon of government, to plan how they could put the pedestrian first in their strategic plans and policies. 10.1M 21'48" Dieter Schwab  also contributed a 5 year walking forecast: he believes it will be in those places that offer the best infrastructure for walking, where one will see significant growth in walking.  [5 year walking forecast – December 2013]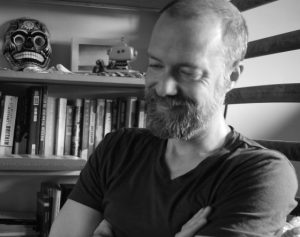 Duncan Speakman modestly describes himself as an 'outsider artist' and a 'jack of all trades' with no formal arts training and experience gained as a composer, sound engineer, documentary post production, digital artist and now writer. A composer of "walking pieces" Duncan likes to think that his work is making you more present in the city, using sounds and music in ways to shape our experience. September 2017 24'29" 11.5MB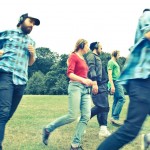 Charlotte Spencer Projects An audio walk part scripted with directional instructions, the genius of Walking Stories is the way in which it allows participants to follow their own course whilst all listening to the same soundtrack. 29'45" 13.9MB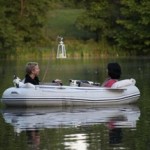 Amy Sharrocks Winner of the inaugural Sculpture Shock prize of the Royal British Society of Sculptors, London-born and raised Amy Sharrocks, talks about her love of her home town, and how much she enjoys sharing discoveries with fellow walkers and swimmers.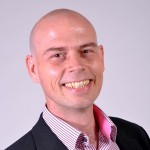 Adam Shaw Adam Shaw, worked for 13 years on the 'front line' of the NHS as a nurse on a heart ward, has used his experiences there to develop Walk Innovation, a health and personal development programme to help people overcome stress and avoid heart disease. Recorded on a walk around St Albans in May 2011. 19'48" 9.3MB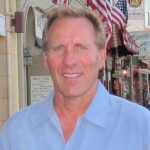 Ryan Snyder is a transportation planner based in Los Angeles.  He has coordinated the publication of the Model Design Manual for Living Streets, a template that is being adapted by hundreds of towns and communities across the States, helping them to realign their transportation policies putting people rather than vehicles as their key priority.  [5 year walking forecast – December 2013] 4'24" 2.2MB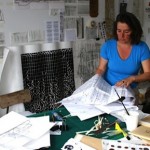 Foster Spragge  Foster Spragge, is a painter, who while searching for a venue in the City of London criss-crossed the Square Mile in a deliberate way recording her route by making pencil marks on a large piece of paper. Recorded in July 2012 at Foster's south London studio. 19'34" 9.2MB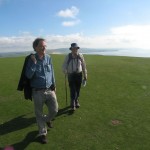 Graham Stevens  Graham Stevens an environmental scientist, avant garde artist and inventor walks the Robert Hooke trail as part of the "Freshwater Dialogues" for Dimbola on the Isle of Wight in September 2010. 19'56" 9.4 MB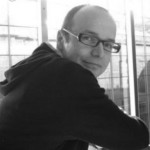 Tim Stonor Tim Stonor is the Managing Director of Space Syntax Ltd, that are specialists in the scientific analysis of pedestrian behaviour, forecasting where people will walk, cycle, drive or be driven, should a change in the street pattern or built environment be altered. Recorded in St Andrew's Gardens in Bloomsbury, just a short walk from Space Syntax's offices, in June 2013.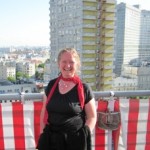 Phoebe Taplin  Phoebe Taplin, a freelance journalist and international walk route author.  In her effort to discover the city, she formed a walking group and researched where to walk in Moscow. Recorded in May 2011 on a walk around residential streets in Bishops Stortford, a marked contrast from many of the walks in Moscow. 20'39" 9.7MB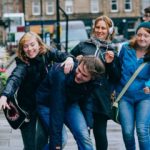 Sharon Thompson Sharon Thompson is a vocalist, soundscape producer and walking artist.  Turning her musical skills to support environmental campaigning, she also develops site-responsive works for 'one step at a time like this'.16'35" 7.8MB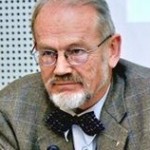 Ole Thorson is a former President of the International Federation of Pedestrians.   Measuring pedestrian mobility and use of sidewalks and crossings, will become more prevalent in traffic management and infrastructure projects in cities in the future, according to Ole, who firmly believes that such data will provide the necessary evidence for improved mobility for pedestrians, and fairer share of highway space, not just in our cities but in rural areas too. [5 year walking forecast – August 2013] 7'54" 3.6 MB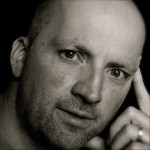 Peter Tombrowski  Peter Tombrowski video documentary maker, author and walking resident of Calgary in Canada, talks about his philosophy and way of life, that he describes as Urban Camping. 18′ 45″ 8.8MB
Peter Tombrowski's 5 year walking forecast 4'28" 2.1MB [5 year walking forecast – November 2013]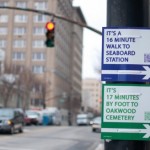 Matt Tomasulo Matt Tomasulo is the founder of  Raleigh-based Walk [Your City] that helps communities promote walkability by combining wayfinding signage with web-based campaign management and data collection. W[YC]'s Sign Builder allows anyone to design and produce inexpensive, easy-to-install directional signs, complete with map-linked QR codes. The goal? Breaking down perceived barriers of distance, and inspiring bigger conversations and actions that ultimately shift cities towards a culture of walking. 25'46" 12.1MB
Susan Trangmar  Artist and Lecturer in Fine Art at Central St Martins School of Art & Design, now part of the University of Arts, London, Susan Trangmar is a visual artist working in the context of landscape, place and site and in particular the evolving relationships between material formations of 'nature' and 'culture'. 24'42" 11.6MB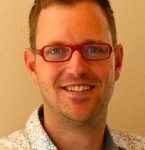 Stefan van der Spek is an Associate Professor of Urban Design and Director of the Geomatics Educational Programme at Delft University of Technology in the Netherlands, in their Faculty of Architecture & the Built Environment. His research includes tracking people on foot using GPS receivers, following them through shopping and town centres, to visualise how they use the built environment. [5 year walking forecast – December 2013] 4'43" 2.2MB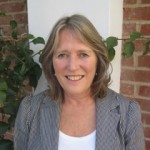 Dawn Vernon Dawn Vernon, played an instrumental part in the development of the Walking for Health project. The interview was recorded on a walk across the Wiltshire Downs near Salisbury in April, 2010. 20′ 53″ 9.8MB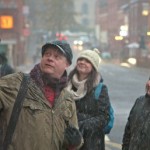 Ben Waddington Getting under the skin of a city like Birmingham isn't something you can do overnight, although that was how Ben Waddington and a group friends began their quest some ten years ago. Ben quickly recognised that he couldn't be an expert in all things Birmingham and has since set out to help others reveal what is under the city's skin, by setting up the Still Walking Festival, and supporting local people to tell their stories. Published April 2016. 25'07" 11.4MB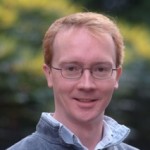 Jamie Wallace  Jamie Wallace is the social entrepreneur behind on-line walking route finder Walkit.com 20′ 30″ 9.6 MB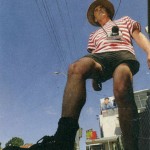 David Watson David Watson is an Australian photomedia artist and writer intrigued by 'progress'. In 2012 he completed Wild Ryde, a doctorate fuelled by the 'findings' of a slow, six-year walking and swimming pilgrimage across suburban Sydney. 19'59" 9.4MB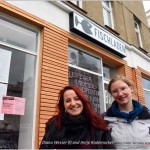 Diana Wesser Diana Wesser is co-founder of The Leipzig City Quarter Expeditions an intriguing walking art project which debunks prejudices about urban neighbourhoods. Diana Wesser and collaborator Antje Rademacker, both living in Leipzig, devised a project in which residents had a chance to tell their stories about living in these places, revealing just how different actuality is from perception. 21'10" 9.9MB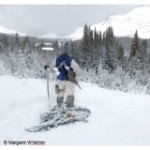 Elinor Whidden  Elinor Whidden, sculptor, video and performance and walking artist who has tackled two key North American obsessions, the motor car and the western frontier. 20′ 25″ 9.6 MB
Danielle Wilson Danielle Wilson, a labyrinth facilitator based in London, talks to Andrew Stuck about labyrinths and how through walking them, people can experience a walking meditation. 9.7 MB 20′ 46″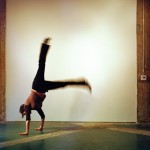 Sara Wookey Sara Wookey is a creative dancer and choreographer, who works as a movement consultant to Los Angeles' Metro Transit the underground public transport system, winning over discretionary metro riders to experience the city on public transport beside discovering life on foot.  Walking in LA was the means by which Sara discovered the city when she moved there in 2006. 24'09" 13.1MB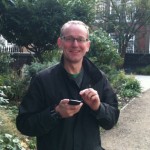 Tim Wright  Tim Wright who describes himself as a digital author and producer, recorded on a Blake walk devised by Tim from nearby Waterloo station in London. 21'48" 10.2MB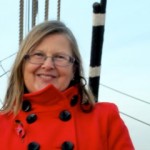 Elizabeth Wrigley Elizabeth Wrigley runs Core Connections, working with clients in urban design and masterplanning.  A 5 year walking was prompted by listening to that of Geoff Nicholson, Sheffield born author now Hollywood resident whose forecast you can listen to  as well on Talking Walking. [5 year walking forecast – December 2013] 3'57" 1.8MB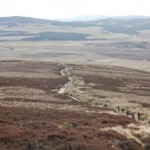 Claudia Zieske Claudia Zieske is the founding Director for The Walking Institute, in Scotland and co-creator of the "Slow Marathon" in which participants can walk as slowly as they like, along a route devised by a different guest artist each year. 17.30″ 8.2MB