Podcast: Play in new window | Download
Subscribe: RSS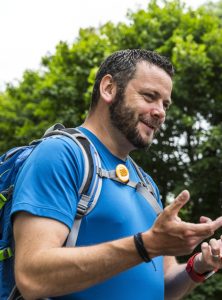 A warm mid-summer's day stroll through the Grantchester Meadows beside the river Cam should have been the idyllic setting for an interview by Andrew Stuck of Nick Hallissey, Deputy Editor of Country Walking magazine.
A professional walker and writer who has an encyclopeadic knowledge of walking routes throughout Britain.  For many, his must be the dream job, but as he reveals it is not just endless walks in the beautiful countryside, there's research and meticulous preparation.  Neither of which Andrew appears to have done for this walk.  In addition, there are office-bound days prepping monthly issues of the magazine. We are also accompanied by a photographer, as Nick is keen to use images from our walk in a future feature. It is an experience Andrew has not encountered before. 11.4MB 24'19"
You can read Nick's account of our walk in the March 2018 issue of Country Walking magazine

. Want to read more of Nick's adventures?  Country Walking Magazine are offering listeners to this podcast a discounted rate on subscriptions (including a trial package of 3 months for just £5) – just follow this link
Download notes of items mentioned in the interview with Nick_Hallissey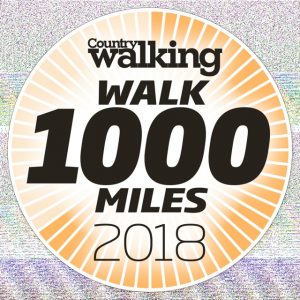 Why don't you take up the Country Walking Walk 1000 miles challenge in 2018?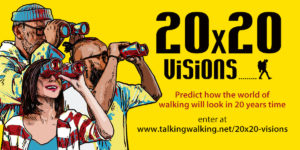 Listen to Nick Hallissey's 20×20 Vision of walking in 2040
Photos were expertly taken by Richard Faulks.