Podcast: Play in new window | Download
Subscribe: RSS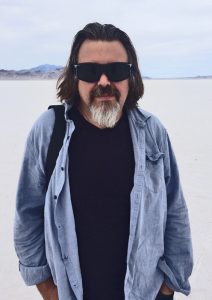 Geoff Nicholson talks to Andrew Stuck about how he came to writing about the Lost Art of Walking – listen to this intriguing interview in which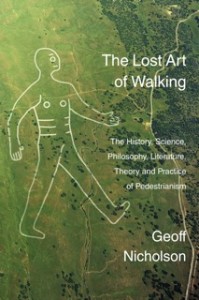 Geoff talks about some of the eccentrics from the world of walking. The interview was recorded over the Internet in March 2010 and is published to coincide with the UK publication of the Lost Art of Walking. 19'04" 8.9MB
Download notes from the interview with Geoff_Nicholson
STOP PRESS – July 2023
Walking on Thin Air – Geoff Nicholson 
Geoff Nicholson was one of the first authors with whom we recorded an over-the-Internet Talking Walking interview, at the time he had just written his second non-fiction book on walking. Geoff now has another walking title coming this summer from Saqi Books.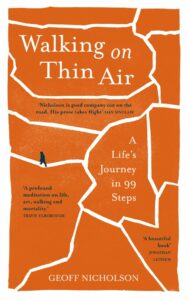 Walking On Thin Air consists of 99 vignettes: previously unpublished pieces, sometimes linked directly, sometimes connected by free association. Topics include John Cage's woodland walks to collect mushrooms, a consideration of walking stick users – Winston Churchill, Tom Waits, Virginia Woolf, Jean Genet's love for an ill-fated tightrope walker, a walk undertaken  in Chiswick, London, to the site where the first V-2 rocket bomb landed, a walk in Los Angeles with Mary Woronov (the Warhol Superstar), another walk (very short indeed) with Werner Herzog.
The book addresses, often in a sceptical or subversive way, topics such as walking for physical and mental health, what it means to walk in or out of nature, walking and creativity, walking and spirituality. And, for reasons that will become clear, walking and extinction.
In October, 2013 Geoff made a 5 year walking forecast – listen here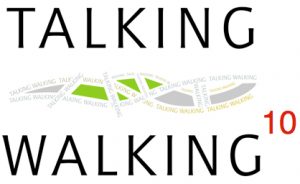 What has Geoff Nicholson done since our interview?
"I see that I was researching 'Walking in Ruins' at the time of the interview – now published – Read a review here.
Last year I published 'The Miranda' – a novel about walking and torture – about a man who tries to walk around the world without leaving his own back yard." Read a review here. A year or so back I did a BBC Radio 4 programme with Claire Balding – for Ramblings – listen here."