Podcast: Play in new window | Download
Subscribe: RSS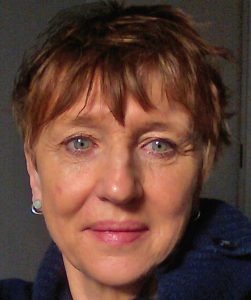 Artist and Lecturer in Fine Art at Central Saint Martins, Susan Trangmar is a visual artist working in the context of landscape, place and site and in particular the evolving relationships between material formations of 'nature' and 'culture'. An early training in sculpture and photography has developed into lens based practices using digital 'moving' and 'still' image, sound including the spoken word and text.
When Susan learnt that Central St Martins were going to move from their historic Charing Cross Road site to their new home in Granary Square, Kings Cross, she set out to walk her regular routes in and around Bloomsbury framing the city by its street trees. Interested in ways that the street tree acts as both focus and frame for our perception and experience of the city, she considers the tree to be a key figure in the construction of an urban imaginary through photography. She developed this photographic project  'A Forest of Signs' into the photo-essay 'A Divided Glance: A Dialogue Between the Photographic Project " A Forest of Signs" and the Figure of the Tree in Virginia Woolf's Writing' published in Literary London Journal (2013).
Susan's curiosity of the juxtaposition of trees and buildings, makes for an intricate slow therapeutic walk. Recorded on a walk from Goodge Street tube station, London early on a  Sunday morning in January 2013. 24′ 42″ 11.6MB
Download notes of items mentioned in the interview: Susan_Trangmar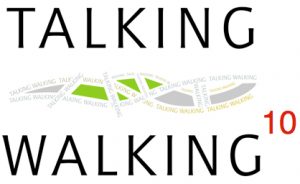 What Susan has been doing since our interview
Susan has produced a short text animation film 'Lunar Tides' reflecting upon the impact of the changing relationship between the moon and the earth's trajectories over time which affects the ocean tides (2014): 'Wandering Shards', a combined moving image and essay work addressing the foreshore of the River Thames at Greenwich in order to develop a series of reflections upon the transformative potential of 'waste' material (bone) associated with the site, and UNFOUND a film marking the centenary of the Battle of the Somme during WW1.
She is currently researching processes of cognition in creativity and co-founder of Sensing Site a practice based research group engaging with questions around the political, material, and sensory natures of site, place, and space. https://sensingsite.blogspot.co.uk/
Photo credits: 'A Forest of Signs' detail (c) Susan Trangmar 2013