Podcast: Play in new window | Download
Subscribe: RSS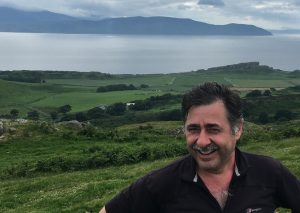 Although quite a few inches shorter than Andrew Stuck, Richard Smith was one of the few people Andrew has interviewed who has walked faster than he does.  Andrew had to stop a couple of times while recording the interview just to catch his breath!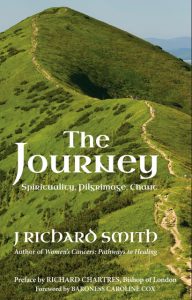 Not only a fast walker, Richard is someone who packs a lot into one life: a gynaecology cancer consultant and surgeon, internationally acclaimed womb-transplant specialist, academic author and father of four.  However, it is his enthusiasm for walking long distances, chanting while walking, and discovering pilgrimage sites that has drawn Andrew to him.
Andrew was introduced to him by one of his neighbours, fellow Scot, Tim Ingram-Smith whom Andrew has also interviewed previously for Talking Walking, and who invited Andrew to the book launch of one of Richard's books: The Journey: Spirituality, Pilgrimage, Chant.
Richard accompanies Andrew on a short walk along the Regent's Canal and within the breadth of their conversation, they discuss the value to him of walking, chant and walking in silence, as well as the benefits that walking can bring to women as they grow older, whether cancer sufferers or not. 22'48" 10.7MB
Download notes of items mentioned in the interview of Richard_Smith