Podcast: Play in new window | Download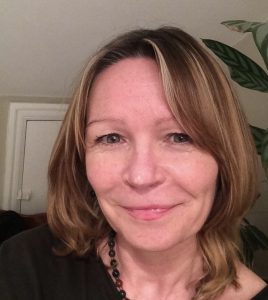 Maggie O'Neill is a leading academic researcher in criminology and sociology.  Walking is a key element of her ethnographic research into the lives of asylum seekers, the homeless, refugees and sex workers in England's northern cities.
A recent recipient of a Leverhulme Scholarship, she invited those she had encountered through her research to walk with her, along and across borders of significance in their everyday lives.
Andrew Stuck caught up with Maggie on a brief visit of hers to London. Just as they set our for a walk, the heavens opened, and they sought shelter, so the interview took place in a crowded hotel lobby. 20'05" 9.4MB
Download notes of items mentioned in the interview with Maggie_O'Neill