Podcast: Play in new window | Download
Subscribe: RSS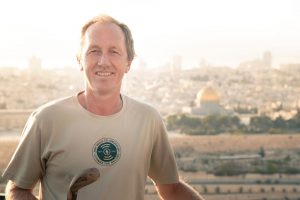 Tim Hagyard a planner and urban designer, took a career break in 2013, to devise and walk a 1500 mile route through Britain, that linked places of worship with places from his childhood and those related to friends and family. "Walking Sacred Britain" also marked the 10th anniversary of his wife's death.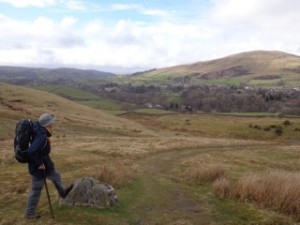 Contemplative walking is key to Tim's way of life, providing respite from the day to day pressures of a busy local authority planning department, and as part of his practice as a Buddhist.   The interview was recorded when Tim was only three days into the 112 day walk, full of anticipation and a sense of freedom. His walk began began from the Sangha of Amaravati Buddhist Monastery in Hertfordshire – we join him in London, after breakfast in Swiss Cottage, and walk a short distance to the mosque in Regent's Park.  Our conversation ranges widely, as Tim reveals the choice of destinations and how they relate to his life and faith. 20'44" 9.7MB
Download notes of items mentioned in the interview with Tim_Hagyard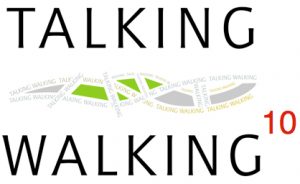 What has Tim done since our interview
"After the walk, it took me a while to note certain fundamental changes had taken place in my habits and ways of thinking.
For instance after 5 months of not sitting in a car I never found the option of car travel very attractive again. My annual mileage has fallen to 2- 3000 miles a year and that includes some essential use for work.
In daily life I try to either walk or cycle journeys because I really want to be outdoors, enjoy the physical movement and exercise . I also try to use public transport as I prefer many things that this offers in terms of exercise, adventure and the abilty to use the travelling time for reading etc. Car travel for me is not the quality choice.
I actually returned to complete gaps from the 2013 walk. So in 2014 and 2015 I walked another 350 miles so that finally my whole route around Britain had been done on foot, making it a complete continuous walk was important to me if not entirely logical.
When it comes to holiday planning I tend to find myself thinking of walking holidays as the most relaxing option.  e.g. To keep me in touch with my young adult children we have started the South West Coast Path – walking it in stages.
Pilgrimage – I was delighted to hear about the British Pilgrimage Trust and joined them in 2017 for a weekend of walking and singing Blake's "Jerusalem" down in Sussex. I very much appreciated their joyful and inclusive approach. http://britishpilgrimage.org/
This was a prelude to joining "Just Walk to Jerusalem" – Organised by the Amos Trust , a walk from London across Europe to the Holy land for equal rights in Israel / Palestine to mark the centenary of the Balfour Declaration ….As soon as I was sent a link I knew I had to join it .
http://www.amostrust.org/amos-palestine/
So I negotiated a career break even though it was a difficult time at work with re-structuring of the planning service. I joined over 100 others and 9 of us made the 2000 mile journey across Europe with a final huge reception in Palestine. My previous experience did give me a certain inner confidence in completing the walk, although the dynamics were very different from the more personal nature of the 2013 walk. It really opened my eyes to injustices that I was poorly informed about. I also kept a weekly blog of the journey.