Podcast: Play in new window | Download
Subscribe: RSS
Getting artists out and about in rural north east Scotland has been the aim of Claudia Zeiske,  founding director of The Walking Institute and of community arts organisation Deveron Arts.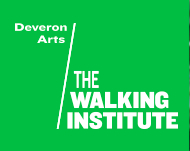 A keen walker herself, she uses walking not only as a creative practice but also as therapy.  Having been invited to compete in a marathon as a runner, she found the experience far from inspiring, and set about creating a 'Slow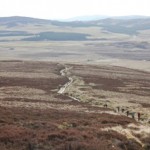 Marathon' in the rural countryside that surrounds Huntly in Aberdeenshire.  Each year a different artist is invited to devise a new marathon route where people are invited to walk as slow as they like.
Andrew Stuck caught up with Claudia between her busy schedule of meetings in London.  We walked a circular route around the Whitechapel Gallery, trying to find quiet streets in which to record our conversation – a staggeringly difficult challenge in an area beset with development including a new Crossrail station, as far from the tranquillity of north east Scotland as one can be. 17'30" 8.2MB
Download notes from this interview with: Claudia_Zeiske
Photo credit: Christine Sell