Podcast: Play in new window | Download
Subscribe: RSS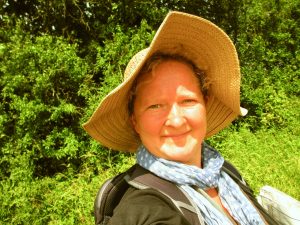 Phoebe Taplin, a freelance journalist and international walk route author, talks to Andrew Stuck. At the time of the interview Phoebe had recently returned from Moscow, where she and her husband had lived for the past 4 years. In her effort to discover the city, she formed a walking group and researched where to walk in Moscow.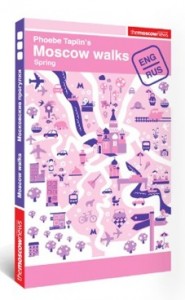 Many of these walks were published in the Moscow News, a local paper, and Phoebe is selecting 48 of these to be published in guide book form. The interview was recorded in May 2011 on a walk around residential streets in Bishops Stortford, a marked contrast from many of the walks in Moscow. 20'39" 9.7MB
Download notes from the interview with Phoebe_Taplin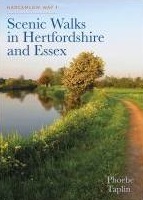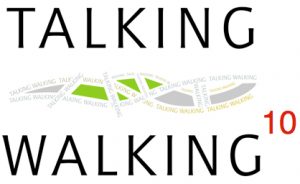 What has Phoebe done since our interview
"2011 onwards: I have a walking group, composed of random friends and contacts, and I lead walks most weeks all over the South East and beyond… We've walked the Capital Ring, London Loop, Thames path, Herts Way, Essex Way, Icknield Way and many others… Last year we also explored (among other things) 'Global London', following on from several years of 'Russian London'…
2011-2012 – Wrote four seasonal walking guides to Moscow; 11,000 copies of each one were published! The Summer guide has now sold out and Autumn is almost gone; Spring and Winter still available (for now) on Amazon https://www.amazon.co.uk/Moscow-Walks-Winter-Phoebe-Taplin/dp/5905600023. Since we talked, the international arm of the old state news agency Ria Novosti, which published my books, has been closed down by the Russian Government and the Moscow News is long gone too. I think they were both a bit too independent for the increasingly authoritarian regime there.
2013 – Wrote a little book about Henley-on-Thames for Pitkin Press and the Rowing Museum https://www.amazon.co.uk/Henley-Thames-Pitkin/dp/1841654299/ref=asap_bc?ie=UTF8
Since the interview, I have explored the area I now live in very thoroughly and been involved in the local Footpath association…
2014-2015 – Wrote two walking guides to the lovely Harcamlow Way (a long distance route through Essex, Hertfordshire and Cambridgeshire), also available on amazon. https://www.amazon.co.uk/s/ref=nb_sb_noss?url=search-alias%3Dstripbooks&field-keywords=harcamlow+way
Regular contributions to various travel magazines including Country Walking Magazine, covering East of England and beyond.
2018 – two forthcoming books of film-related walks upcoming with Pitkin Press. One of these is a Film Lovers Guide to Oxford, including walks along the Thames Path and beyond. The other is a guide to locations for the TV series Outlander (!) around Glasgow and Edinburgh.
My other latest project involves researching car-free travel guides across the UK for a new website, Good Journey, which promotes and celebrates getting about on trains, buses, on foot and by bike, https://www.goodjourney.org.uk/."