Podcast: Play in new window | Download
Subscribe: RSS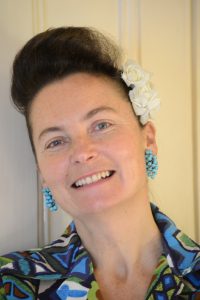 In this episode, Andrew Stuck talks to Katrina Naomi, a poet and walker who lives in Penzance, Cornwall.
Her latest collection is The Way the Crocodile Taught Me (Seren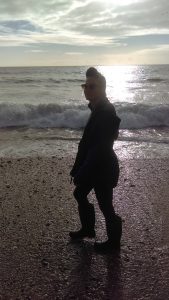 2016)  She is currently poet-in-residence at the Leach Pottery in St Ives. She has just returned from an Arts Council writing project in Japan, where she was walking in the poet Basho's footsteps. Katrina has a PhD in creative writing from Goldsmiths and has previously been writer-in-residence at the Bronte Parsonage Museum in Yorkshire, at the Arnolfini in Bristol and at Gladstone's Library in North Wales.
The interview was recorded in September 2011 on a walk across Streatham Common close to where Katrina lives. 16'32" 7.8MB
Download notes from the interview with Katrina_Naomi
STOP PRESS – Katrina was commissioned by BBC Local Radio to write and record a poem for National Poetry Day 2018 – you can watch a video of her reciting 'Countrywoman' set in Cornwall or download the poem form Katrina's website