Podcast: Play in new window | Download
Subscribe: RSS
Have you ever been tempted to take a guided walking tour?  Visiting a new city, it is often a thing to do.  Some walking guides are accredited by their local tourist bureau, but it is rather hit or miss whether what you end up going on is of any quality.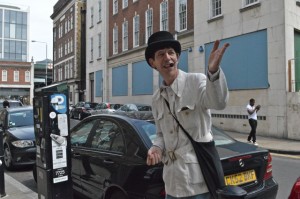 Performing artist Bill Aitchison, while on a residency in Dubrovnik, started studying the myriad of guided walking tours offered to the throngs of tourists attracted to its historic centre.  His interest has turned in to a performance he calls the "Tour of all tours" in which he reviews guided walking tours offered by others.  Unusual? Yes but popular too.  Our interview takes place just an hour before he begins his artistic performance, and is recorded on a walk along the busy streets in Shoreditch. 25′.51″ 12.1MB
Download items mentioned in the interview with Bill_Aitchison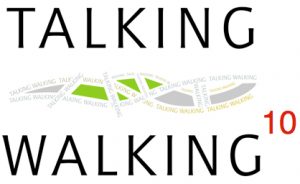 What Bill has been doing since our interview:
"Recently, I've been getting more serious about getting lost and I'll be leading a three-day non-stop Way-Losing tour this summer which should be fun as we will have no idea where we will stay along the route. This will really take it to the next level and might feel somewhat like being on the run. I've also refined some of the tools of getting lost and have a better idea now exactly why it is appealing.
I'm still exiled in China due to the British visa laws and I am now living in the former capital Nanjing. I've been working on an audio tour here that places Adam Smith's 1776 treatise The Wealth of Nations onto some of the city centre's shopping malls and this collage is proving to be suitably slippery and interesting. The pertinence of his description of a capitalist economy to a nominatively socialist one plus the insertion of instructions like, "turn left" and, "hard right" is appealing.
I've been doing quite a bit of work in Hong Kong too, both teaching how to make walks and also creating a new one of my own called Hyper-Heritage. This has gone into the city's film history and sought to see how the cinematic city has shaped the actual city. It has been a great learning experience for me. I'm also working on some new concepts for walking performances that will highlight the art in everyday life, I'm keeping these under wraps for now till I can try them out in practice!"