Podcast: Play in new window | Download
Subscribe: RSS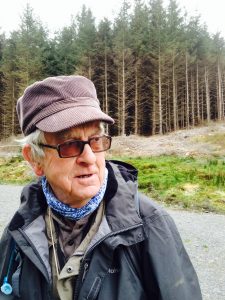 Len Banister, former Founder member and chair of the Greater London Ramblers' Forum, and a prolific walk route deviser and author, accompanies Andrew Stuck on a walk through Walthamstow.
Recorded October, 2010 Published November 2011 20'08" 9.5 MB
Download notes of items mentioned in this episode: Len Banister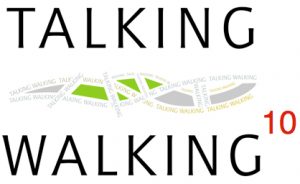 What has Len been doing since our interview:
"Since we last spoke, although I have continued writing walks – particularly for magazines, I have ceased working for the Greater London Ramblers' Forum.  The Ramblers' work in London has become increasingly difficult for two reasons:
The responsibility for the upkeep of the Strategic Paths has reverted to the Boroughs which results in the need for complex negotiation, time consuming monitoring, and the difficulty involved in the identification of anyone within the authority willing to take responsibility.
The paradox that most Ramblers' organised walking in London is enjoyed by those on the periphery of the Capital whilst those members living centrally, because of better transport networks, tend to walk more regularly in the countryside.
I now give talks to other organisations on the history of the Ramblers and have responsibility for Rights of Way Liaison in Essex.  In this latter role I have been setting up volunteer groups across the county which take responsibility for clearing, signing, and maintaining path furniture.
I've just had an experience which might be worth relating.  At the very end of November, I entered hospital for open-heart surgery to replace a heart valve and insert two bi-passes.  I am now back walking 5 or six miles a day with every prospect of returning to 12-mile outings in 2 or 3 months' time.  My reason for mentioning this is that my consultant attributes my fast recovery to my walking history.
I've just written a walk over the Walthamstow Wetlands…it may yet appear in Country Walking Magazine."