Podcast: Play in new window | Download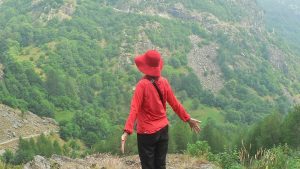 An interview with Viv Corringham a British vocalist and sound artist, currently based in New York City, USA, who has worked internationally since the early 1980s. Her work includes music performances, radio works, audio installations and soundwalks. She is interested in exploring people's special relationship with familiar places and how that links to an interior landscape of personal history, memory and association. 22'52" 10.7MB
Download notes of items mentioned in this episode: Viv Corringham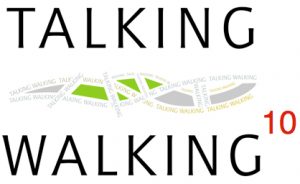 What has Viv Corringham done since our interview?
"My series "Shadow-walks" continues into its second decade. So far the project has occurred in twenty one places in the USA, Canada, Europe, Australia and Asia. It is concerned with regular walks that
The process is straightforward. I arrive in a new place and ask to be taken on a special walk, one that has been repeated many times and has meaning or significance for that person. While walking together, I record our conversations and the sounds of the environment. I then go back along the same route alone, attempting to get a people take in their home towns and how these might connect them to their "sense of place."sense of my previous companion's traces on the walk. Then I sing what I feel using wordless improvisations.
If a person walks through certain places repeatedly, along the same route, does that act of walking impose a trace that can be mapped across time and space? In a sense Shadow-walks is an attempt to make a person's traces, their shadow, audible through my singing, improvising voice.
The basis of the project has not changed but outcomes have varied and include audio installations, listening posts around a town, radio works, walking-singing performances, multi-channel setups and an iPhone app.
Work in the last 12 months includes festivals in New York, Athens and Torino, an artist residency in Venice, and work as artist mentor leading workshops in Deep Listening and soundwalks in Manila and Hong Kong."