Podcast: Play in new window | Download
Subscribe: RSS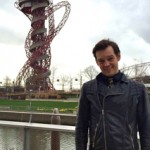 It is difficult to resist the infectiousness of Blake Morris's enthusiasm for walking and walking art.  Originally from California, via Seattle, New York and now based in London, Blake is co-founder of Walk Exchange, an intriguing 'think tank' on foot in New York City.  An advocate for reading about walking as much as walking about reading, he has devised the Walk Study Training Course with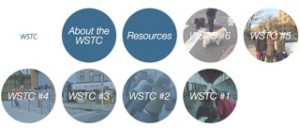 New York based artist Dillon De Give.   Take the course and you get the chance to walk, read and study walking art with others and to create your own.  When Andrew Stuck came across Blake 2 or 3 years ago, he was so intrigued with the Walk Exchange and what it had already achieved that he wanted to emulate it here in the UK.  Blake has trounced that idea by coming to London and running it here himself. 22'57" 10.8MB.
Notes from the podcast interview with: Blake_Morris
Photo credit: Christopher Wellington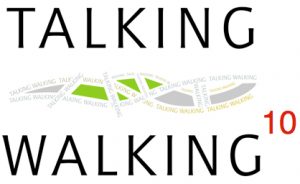 What has Blake Morris been doing since our interview?
"Since my interview with Talking Walking I have completed my doctorate at the University of East London. My thesis, Walking Networks: The Development of an Artistic Medium defined walking as a specific artistic medium and offers new methodologies for critical and creative walking practices. It will be available through the British Library in 2018.
I have also started collaborating with the Living Maps Network ( http://www.livingmaps.org.uk ) and, along with Clare Qualmann, I edit 'Lines of Desire' for the critical cartography journal Living Maps Review ( https://livingmaps.review ). Over the summer all the members of the Walk Exchange were able to meet in New York City for the first time in a few years, and discussions are underway for WSTC 7 in Seattle, London and NYC. I am currently working on A Wander is not a Slog (2018)          ( https://awanderisnotaslog.wordpress.com ) a project in which I will undertake all 54 walks from Ways to Wander a compendium of walking instructions from members of the Walking Artists Network."