Podcast: Play in new window | Download
Subscribe: RSS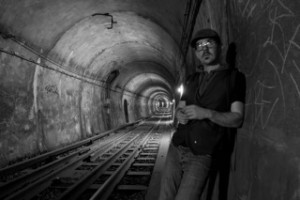 Bradley Garrett describes himself as a 'professional trespasser' who has been exploring many hidden places and spaces 'where we are not supposed to be': climbing The Shard while it was under construction, breaking into the Maze prison and  abandoned underground bunkers and tube stations. When he agreed to an interview, Andrew Stuck wondered whether he would be blindfolded, bundled in a car and taken to a remote destination.
It wasn't quite like that, although they did travel by car to the outer edges of Southampton, and then walked amongst motorways to reach a country route that took them to the River Test, in full flood.
Whether you judge Brad as a hero or a villain, there's no way of escaping his infectious enthusiasm for going into places that you might think twice about visiting. 23'14" 10.9MB
Download notes from this interview: Bradley_Garrett
Like what you heard and want to read more, then check out Brad Garret's book:
Explore Everything: http://www.versobooks.com/authors/1820-bradley-l-garrett
Or take a peep at his photo album…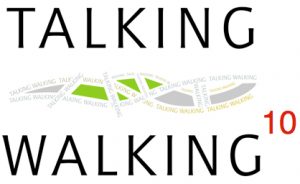 What has Brad Garrett been doing since our interview?
"Since we took our walk together, I've had a big change in my life after winning a 3-year research fellowship at the University of Sydney.
This has meant leaving the UK after 10 years in the country, and beginning an entirely new project working with groups and individuals who are preparing for the apocalypse called 'preppers'.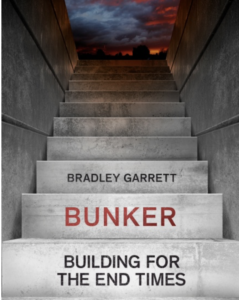 For the next 3 years, I will be following preppers as they build bunkers and stockpile supplies awaiting calamity, and thinking about the bunker as the ultimate private space. So in short, I'll be spending more time digging than walking, just like when I was an archaeologist! My new book, Bunker: The Architecture of Dread, will be published by Penguin in the UK and Scribner in the USA in 2020. "
Bunker is a brilliant, original and never less than deeply disturbing story from the frontlines of the way we live now: an illuminating reflection on our age of disquiet and dread that brings it into new, sharp focus.
Brad has now moved back to Europe as Cultural Geographer at University College Dublin as Associate Professor.