Podcast: Play in new window | Download
Subscribe: RSS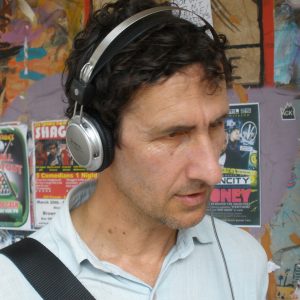 Australian, Julian Rickert is a founder member of internationally acclaimed theatre group 'one step at a time like this', who was a late starter in theatre, only going to drama college at age thirty. 'en route' was a site responsive immersive theatre production first created in the laneways of Melbourne that took the theatre company around the globe, including a visit to London as part of the Cultural Olympiad in 2012.
Taking to the streets, they have created performances for audiences of one at a time, in which you as the audience member engage both imaginatively and directly with the city, passers-by, narrative and your own pace within these. They have devised cinematic experiences on foot using audio, and performances that include overlaying an adaptation of Shakespeare's Measure for Measure on Chicago, Nashville and Melbourne, in which they use a technique they call "follow film".
Andrew Stuck, producer of Talking Walking, caught up with Julian on a visit to Bermondsey in London in 2015. 24'20" 11.4MB
Download notes from the podcast interview with Julian_Rickert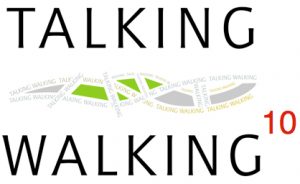 What Julian at one step at a time like this has done since our interview
"Since this interview we have created a number of audience walking works. In September 2017 'one step at a time like this' created Immergence, in which audience intersected with local young people as they journeyed through Torquay, UK.
Through audio and live encounters audience become privy to the voices and perspectives of these local young people as they reflect on their lives and living in a formerly grand tourist destination. Immergence was part of an extended journey-based project by Claire Doherty and Situations, which saw audience travel across three towns and a bay to experience 9 artworks responding to nature-writer Philip Hoare's reflections about the area.
We have also been developing an episodic night-time experience, Death Keeps Me Awake, for 50 people, each solo and listening to a radio broadcast.
The enigmatic radio broadcast cajoles you to drift through night-time streets and precincts – slowly but inexorably you are drawn to the centre of town, where cues for action and prompts for imagination are embedded, drawing you further into your own journey. Narrative threads evolve over episodes creating a dialogue between the existing world, the narrative fiction and the audience's imagination.
We continue to create various walking works in places as diverse as Navy Pier, Chicago and outback Australia in Deniliquin."