Podcast: Play in new window | Download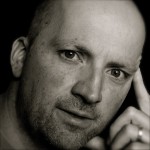 Peter Tombrowski is an independent film maker from Calgary in Canada, whose family has lived without a car in one of North America's most car dependent cities. Earlier this year, his documentary entitled Car Less in Calgary became available on the Internet. 4'28" 2.1MB
Click here to view the film's trailer, or to rent or download the film Car Less in Calgary.
Peter and his wife, Andrea Tombrowski, wrote and published "Urban Camping: A Testament to Living Without a Vehicle" in 2006.
Download notes of items mentioned in this forecast: Peter_Tombrowski and listen to an interview with Peter Tombrowski
Why not listen to another 5 year walking forecast?