Podcast: Play in new window | Download
Subscribe: iTunes | Android | RSS
Have you been inspired by a piece of travel writing to try a similar endeavour of your own, but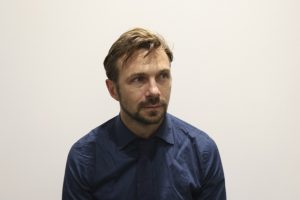 found circumstance or lack of courage has knocked you off your stride?  Not so Nick Hunt, who as a teenager, read Patrick Leigh Fermor's account of a walk across Europe.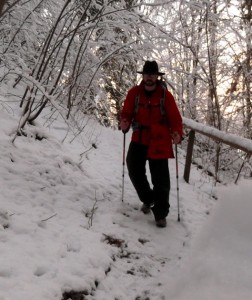 Nick has followed in Fermor's footsteps, walking from the Hook of Holland to Istanbul, recounting his seven month journey in a book entitled 'Walking the Woods and the Water'.  What pace do you set yourself? How do you keep yourself going? Who do you have as your companions? What do you learn about yourself and about walking? As I try to keep up with Nick on a walk along the popular canal towpath from Broadway Market to Islington, I ask him these questions and more. 29'27″14.5MB
Download notes from the interview with Nick_Hunt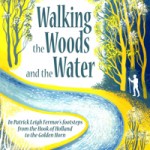 Buy: Nick Hunt's Walking the woods and the water published in trade paperback by Nicholas Brealey Publishing.
Photo credits: Nick Hunt
STOP PRESS – SEPTEMBER 2017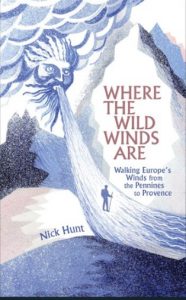 Nick Hunt has a new book out: Where the wild winds are – It describes a series of walks following the invisible pathways of some of Europe's named winds – Helm, Bora, Sirocco, Foehn, Mistral – to discover how they affect landscapes, people and cultures.  READ MORE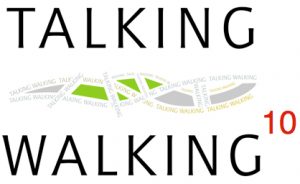 What has Nick done since our interview
"In the past year I have moved from London to Bristol, but am currently looking after a small cottage in the Lake District for the coldest, darkest, wettest of the seasons. In 2016 I spent three months living and working in Atlantis Books, a bookshop on the Greek island of Santorini, and last year led a group of friends on a ten-day walk through the Accursed Mountains of Albania, Kosovo and Montenegro. I've been continuing to work with the Dark Mountain Project as editor and contributor, publishing two books of (loosely) ecological and 'uncivilised' writing a year. But my main project has been a series of walks following the invisible pathways of some of Europe's named winds – Helm, Bora, Foehn, Mistral, Sirocco – to discover how they affect landscapes, people and cultures. The book about these journeys, Where the Wild Winds Are, was published in September 2017 by Nicholas Brealey, and is soon being translated into Italian, German and Dutch. Currently I am working on a book about London's feral green parakeets for Paradise Road."