Podcast: Play in new window | Download
Subscribe: iTunes | Android | RSS
Geoff Nicholson talks to Andrew Stuck about how he came to writing about the Lost Art of Walking – listen to this intriguing interview in which Geoff talks about some of the eccentrics from the world of walking.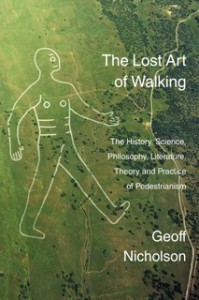 The interview was recorded over the Internet in March 2010 and is published to coincide with the UK publication of the Lost Art of Walking. 19'04" 8.9MB
Simply click here for: Geoff_Nicholson interview notes.
In October, 2013 Geoff made a 5 year walking forecast – you can listen to it here